The Baltimore Orioles are among the teams that have expressed interest in Chicago White Sox starters Miguel Gonzalez and Derek Holland, reports Bruce Levine of CBS Chicago.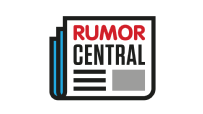 The Orioles have won 15 of their past 24 and are a surprising 1 1/2 games back in the race for the second American League wild-card berth. Roch Kubatko of MASN Sports said Baltimore was "actively seeking" a starting pitcher before the July 31 deadline, but it failed to bolster a staff that ranks 29th in the majors in rotation ERA.
There is no guarantee either pitcher would provide a notable boost. The 33-year-old Gonzalez is 6-10 with a 4.85 ERA and 1.49 WHIP in 18 starts, although he did work eight strong innings in a win against the Astros on Wednesday. The 30-year-old Holland owns a 5.25 ERA and a career-worst 1.58 WHIP in 23 games (22 starts).
Jon Heyman of FanRag Sports reports the White Sox would like to work out trades for Gonzalez, Holland and reliever Tyler Clippard, all of whom will be free agents this offseason.
-- Doug Mittler