The Atlanta Braves are "thinking about" picking up the $8 million option on knuckleballer R.A. Dickey for next season, reports Jon Heyman of FanRag Sports.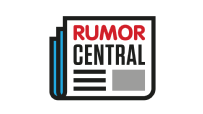 Heyman adds Dickey has cleared waivers, but the Braves are not all that interested in trading the 2012 National League Cy Young winner.
Dickey, 42, has pitched a team-high 141.0 innings with a 3.89 ERA in 23 starts after signing with Atlanta last winter. The right-hander has pitched at least 200 innings on five occasions.
Picking up the option on Dickey, who has a $500,000 buyout, would give the Braves a durable starter at a reasonable price. Dickey, however, has yet to publicly commit to returning in 2018.
"I haven't really kicked it around. Just trying to get through this season. It's everything I can do to just stay in the moment with it at this point," Dickey told David O'Brien of the Atlanta Journal-Constitution last week when asked about the contract option.
-- Doug Mittler