After another rough outing, Tyson Ross might have pitched himself out of a spot in the Texas Rangers' rotation.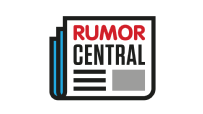 Ross needed 98 pitches to get through 3 2/3 innings Tuesday night against the Angels, allowing three runs and seven hits with four walks in a 10-1 defeat. Ross has lasted just 20 2/3 innings in his last five starts, with a 9.15 ERA and a 2.37 WHIP.
Every game is pivotal for the Rangers, who are three games behind in the race for the second American League wild-card berth. "With every game a potential swing game in the wild wild-card race, how much more of Ross' struggles can the Rangers take? The answer might be none," writes Jeff Wilson of the Star-Telegram.
Manager Jeff Bannister would not commit to another start for Ross. "Obviously, we're in a situation where we have to get some quality starts," Banister told reporters. "That's where we're at. We'll sit down and put our heads together and evaluate where we're at."
Wilson lists Nick Martinez as the most likely candidate to replace Ross if a change is made. Martinez was 3-4 with a 5.38 ERA in 16 games, including 13 starts, before being sent to the minors earlier this month.
-- Doug Mittler