After dealing outfielder Justin Upton to the Los Angeles Angels Thursday, the Detroit Tigers could try to make more moves ahead of the midnight ET waiver trade deadline.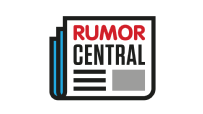 To no surprise, the biggest name coming up in trade talks is veteran ace Justin Verlander. Sources tell MLB Network's Jon Morosi that the Tigers are "in active discussions" regarding a trade possibility for the six-time All-Star, as Detroit makes clear to teams that it's now in rebuilding mode. The Houston Astros, one of several teams rumored to be looking at Verlander leading up to the July 31 non-waiver deadline, have reportedly remained interested in the right-hander.
Verlander is 5-2 with a 2.41 ERA in 10 starts since the All-Star break, recording 78 strikeouts in 67 1/3 innings.
MLB.com's Jason Beck tweets that it's still a long shot Verlander gets traded, but notes to "stay tuned." As at the non-waiver deadline, Verlander could be difficult to deal, especially in a rush. The 34-year-old has a full no-trade clause, and his iconic status in Detroit and hefty contract could be deterrents. Verlander is owed a guaranteed $56 million over the next two years, and has a $22 million option for 2020 that vests automatically if he finishes in the top five of the 2019 Cy Young vote.
Morosi reports that Tigers righty relievers Shane Greene and Alex Wilson also are in play as the waiver deadline approaches.
Greene has a 2.61 ERA and 1.19 WHIP in 61 games this season, striking out 65 batters over 58 2/3 innings. The 28-year-old took over the closer's role after left-hander Justin Wilson was traded to the Chicago Cubs and is 6-for-9 in save opportunities. He is under team control through 2021 and eligible for arbitration in the upcoming offeason.
In 58 appearances, Wilson has a 3.69 ERA, 1.34 WHIP and 15 holds. The 30-year-old, who has established himself as one of Detroit's more reliable bullpen options, also is eligible for arbitration in the offseason and set to reach free agency in 2020.
-- Alex Tekip