The Texas Rangers have had "conversations" with Matt Bush about moving the right-hander from the bullpen to the starting rotation, reports T.R. Sullivan of MLB.com.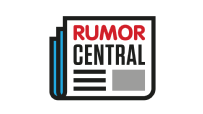 The 31-year-old Bush has emerged as a dependable reliever for the Rangers the last two seasons and served as the primary closer this year from late April until the end of June. Bush, a converted shortstop whose career was nearly derailed by personal and legal problems, owns a 3.08 ERA, 1.18 WHIP and 11 saves in 115 career appearances.
Building a 2018 rotation is an offseason priority for the Rangers, who have plenty of question marks once you get past Cole Hamels and Martin Perez. Bush could be one of the many options to consider next spring.
-- Doug Mittler