The St. Louis Cardinals are expected to "pounce" on Greg Holland once the closer formally declines his player option and becomes a free agent, tweets Bob Nightengale of USA Today.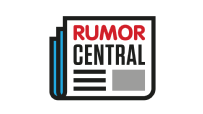 Holland has yet to make a public decision as to whether he will exercise the $15 million option and does not have to do so until after the World Series. The 31-year-old right-hander has enhanced his market value after recording a league-high 41 saves for the Colorado Rockies this season.
Should Holland seek free agency, he could be aiming for a contract similar to the four-year, $62 million deal Mark Melancon signed with the Giants, suggests Patrick Saunders of The Denver Post.
Holland would appear to be a logical fit for the Cardinals, who struggled to find a reliable closer in 2017 and are likely to consider several options this winter.
Earlier this month, Derrick Goold of the St. Louis Post-Dispatch reported the Cardinals have already had discussions with Juan Nicasio, who was acquired in a September trade with the Phillies. Goold added the Cardinals also have interest in Japanese closer Yoshihisa Hirano.
- Doug Mittler