The Atlanta Braves apparently want R.A. Dickey back, but will the 2012 National League Cy Young Award winner return for a 16th big league season?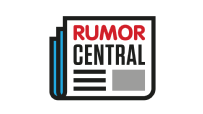 Dickey has yet to publicly declare his intentions, but David O'Brien of the Atlanta Journal-Constitution makes an educated guess that the 42-year-old right-hander will hang up his spikes.
"It's seemed since the last week of the season that he was leaning heavily toward retiring, and at this point I'd be surprised if the knuckleballer decides to continue his career," writes O'Brien. "If he did, the Braves would likely pick up his $8 million option for 2018. But again, I don't think they're going to have to make that call."
Dickey was 10-10 with a 4.26 ERA and a team-high 190 innings after signing with Atlanta last winter. Picking up the option on Dickey, who has a $500,000 buyout, would give the Braves a durable starter at a reasonable price.
Dickey won a Cy Young Award in 2012, when he was 20-6 with a 2.73 ERA for the New York Mets.
While they await word from Dickey, the Braves' office is dealing with more pressing matters as Major League Baseball continues its investigation into the club's international signings that prompted the resignation of general manager John Coppolella. O'Brien reports the results of the investigation will not be announced until after the World Series.
- Doug Mittler