The Baltimore Orioles held early discussions with two members of their 2017 rotation about returns for 2018, despite their struggles last season.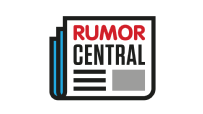 Eduardo A. Encina of the Baltimore Sun reports the O's reached out to Chris Tillman and Wade Miley for what he describes as "procedural" discussions. The negotiations revolved around potential one-year, low-cost and high-incentive deals for the pitchers. Tillman becomes a free agent at the end of the World Series and the Orioles have until five days after the end of the season to make a decision on Miley's team option for 2018.
Tillman, 29, took a major step back in 2017, his contract year. The righty was solid in 2016, accruing a 16-6 record with a 3.77 ERA in 30 starts. A shoulder injury derailed the start to his season and he never found his stride. When Tillman returned, he was not the same pitcher, allowing a 7.84 ERA and he spent a part of the season pitching out of the bullpen. Encina believes he's a decent bet to return to the Orioles as Tillman will look to regain the form that made him a steady presence in the Baltimore rotation since 2013.
Miley, 30, also struggled last season, but his woes were more predictable. The left-hander has a career 5.10 ERA in the American League, so his 5.61 mark in 2016 wasn't far off his career average. The Orioles have a $12 million option on Miley with a $500,000 buyout. The Orioles could buyout Miley's option year and re-sign him to a more team-friendly deal. If bought out, it also wouldn't be surprising to see him return to the NL where his career ERA is 3.79.
Baltimore's starters posted a 5.70 ERA in 2017, a figure which ranked dead last in the majors. It's unclear whether Tillman and Miley will be a part of a potential turnaround in 2018.
--Sam Henken