The Miami Marlins might look to trade two-time All-Star second baseman Dee Gordon as part of a broad plan to cut payroll.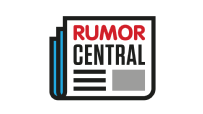 Barry Jackson and Clark Spencer of the Miami Herald report that the Marlins have targeted a payroll of about $90 million for 2018, which would require $50 million in cuts. That could be accomplished by trades involving star outfielder Giancarlo Stanton, third baseman Martin Prado and Gordon.
It has previously been reported that the Marlins are open to dealing Stanton, but finding a trade partner will require plenty of work since he will make $25 million next season and is under contract until 2027.
Jackson and Spencer report that there could be a market for Gordon, who will make a reasonable $37 million over the next three seasons, with a $14 million vesting option for 2021. The 29-year-old hit .308/.341/.375 with a major-league-high 60 stolen bases last season.
Gordon won the National League batting title with a .333 average in 2015 before being suspended for 80 games the following season for violating baseball's drug policy.
The Miami Herald reports it is "highly questionable" that the Marlins' new ownership group will be able to deal Prado, who turned 34 last week and is on the hook for $28.5 million the next two seasons.
The Herald adds that the Marlins would prefer not to deal outfielders Christian Yelich or Marcell Ozuna, who have more team-friendly deals.
-- Doug Mittler