The San Diego Padres are reportedly interested in bringing back a pair of veteran right-handers next season.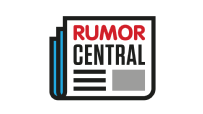 According to AJ Cassavell of MLB.com, the Friars are eyeing reunions with starter Jhoulys Chacin and reliever Craig Stammen.
"Both guys expressed interest when the season ended of potentially trying to re-sign with us and playing in San Diego," Padres GM A.J. Preller told reporters this week at the general managers meetings in Orlando, per Cassavell. "From our standpoint, it's about seeing how the next couple weeks play out. They're two guys we have interest in bringing back."
Chacin, 29, went 13-10 with a 3.89 ERA and a career-high 153 strikeouts in 32 starts for the Padres last season. His 1.79 home ERA was the fourth-lowest in Petco Park's history.
After posting an 8.49 ERA in April, Stammen rebounded in a big way. The 33-year-old compiled a 2.24 ERA across the final five months of the season, pitching San Diego out of several jams with opposing runners on base.
"We've got to see if we line up financially," Preller told Cassavell, who notes that both pitchers had enough success in 2017 to warrant multiyear deals on the open market -- something San Diego might be reluctant to offer as the team keeps an eye toward the future.
Chacin earned $1.75 million last season, while Stammen made $900,000.
-- Nick Ostiller