Brandon Kintzler is likely to turn his short time as a closer with the Minnesota Twins into a full-time closer job next year.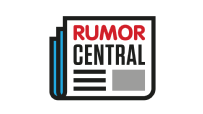 According to MLB.com's Jon Morosi, Kintzler is drawing interest from teams that need a closer, including the St. Louis Cardinals and Colorado Rockies, after serving in that role for parts of two seasons with the Twins before a trade to the Washington Nationals.
Kintzler, 32, stepped into the closer role for the injured Glen Perkins in 2016 and finished with 17 saves. He was an All-Star reliever this past season for the Twins, posting a 2.25 ERA and 24 saves in the first half. He was traded to the Nationals on July 31, and finished the season as a setup man. Kintzler was 4-3 with a 3.03 ERA and 29 saves at both stops, with all but one of those saves coming in Minnesota.
MLB executives are curious to see where he signs, according to Morosi. Kintzler is a a career reliever with a 14-14 record and a 3.26 ERA with 46 saves in eight seasons.
--John Silver