The Philadelphia Phillies are among the teams showing interest in free-agent lefty reliever Jake McGee, reports MLB.com's Jon Morosi.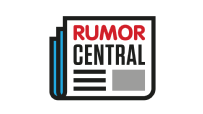 The 31-year-old posted a 3.61 ERA and 1.10 WHIP in 62 games for the Colorado Rockies this past season, recording 20 holds and striking out 58 batters in 57 1/3 innings, an improvement from 2016, when he had a 4.73 ERA and struggled in the closer's role.
McGee and new Phillies manager Gabe Kapler were teammates on the 2010 Tampa Bay Rays.
-- Alex Tekip