The New York Mets have reportedly zeroed in on a veteran target as they attempt to sort out their situation at first base.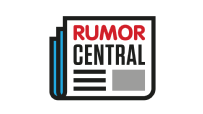 According to ESPN's Buster Olney, New York is considering Adam Lind for the position.
The 34-year-old journeyman slashed .303/.362/.513 with 14 home runs and 59 RBIs in a part-time role (301 plate appearances) for the Washington Nationals last season.
The Mets are reportedly interested in Lind because they are not completely committed to left-handed prospect Dominic Smith at first base following his underwhelming performance in his first taste of the majors last season, per Mark Puma of the New York Post.
However, Lind is also a left-handed bat and owns a career .217 batting average and .263 on-base percentage against southpaws compared to his his .288 average and .348 on-base percentage against righties.
-- Nick Ostiller