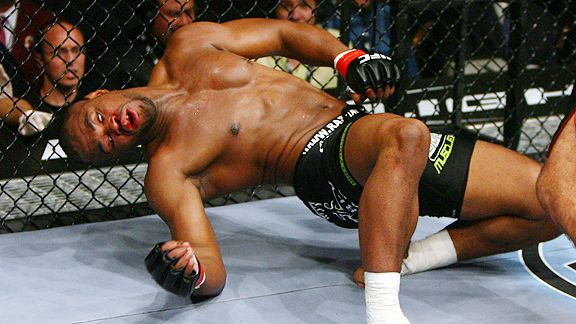 Al Bello/Zuffa,LLC/Getty Images
Hey, Rashad Evans: You getting all of this?
An additional -- if unnecessary -- sign that MMA is creeping further into public consciousness: the surge of statistics sheets. The UFC offers its own in-house stats for big fights: CompuStrike is CompuBox's MMA equivalent and FightMetric recently launched bout reviews and career-total reports of fighter efficacy. (I used to joke that we'd soon need pie charts to analyze the sport. Now here they are. Go figure.)
All of this is fun to play with, and could possibly be lucrative, if you can figure out what any of it means for wagering purposes. For most fans, though, I suspect the only numbers of real concern are on the obscene cable bills the sport has generated.