Miami Heat forward Udonis Haslem will become a free agent on July 1 and he has no plans to retire. According to The Miami Herald, Haslem wants to play three more years in the NBA.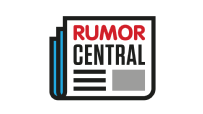 "I know for sure I've got two years in me," Haslem said. "Two years ago I had to come in and play -- Hassan Whiteside, Bird [Chris Andersen], everybody was out. I gave solid minutes, played well. This year we were in the playoffs -- Game 6 in Charlotte. I can be ready in those type of situations for a couple years."
Haslem, who turned 36 on June 9, has played his entire 12-year NBA career with the Heat and management will probably offer him a new low-dollar deal in July.
Haslem made 37 appearances this season and averaged 7.0 minutes, 1.6 points and 2.0 rebounds.