Atlanta Hawks center Al Horford will be a hot commodity when he hits the 2016 free-agent market on July 1. According to ESPN.com's Marc Stein, the Los Angeles Lakers, Detroit Pistons and Orlando Magic are among the teams that will try to meet with and sign Horford.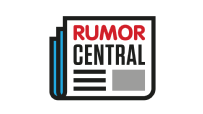 Horford has played his entire nine-year career in the NBA with the Hawks and this summer might be the time that he decides it's best to play for another team. Wherever he signs, Horford is going to get a max contract that starts around $26.4 million.
In addition to the Lakers, Pistons and Magic, the Hawks will likely have to fend off the Celtics, Rockets, Pacers, Bucks, Knicks and Blazers for Horford's signature in July.
Horford started all 82 regular-season games in 2015-16 and averaged 15.2 points, 7.3 rebounds, 1.5 blocks and 3.2 assists.