The Philadelphia 76ers are in active trade discussions with "five, six, or seven" teams, while continuing casual conversations with roughly another 10, president of basketball operations Bryan Colangelo told reporters Tuesday. Among those teams may be the Boston Celtics, according to CSN New England.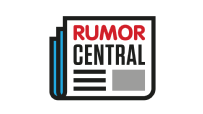 The 76ers are specifically interested in dealing Nerlens Noel or Jahlil Okafor for a top-8 pick in Thursday's NBA draft, per Philadelphia Magazine. "We would like to, and I've been pretty consistent about that. If it becomes available we'll certainly do that," Colangelo said about trading for another pick. "We've kind of identified about 6 or 7 players that we would like to see [in Philadelphia]."
Providence point guard Kris Dunn figures to be among the draft prospects on the 76ers' radar if the team acquires another pick, CSN New England speculates. According to Colangelo, the team is trying to figure out what to do with its crowded frontcourt featuring Okafor, Noel and Joel Embiid. "We're still working on that every day. We're not going to make a bad deal, so we're going to do everything we can to make the right choice if we decide to ultimately move one," Colangelo said. "We'll try to make the right deal for the organization."
Kevin Pelton names the 76ers as one of six teams that could benefit from acquiring one of the Celtics' eight selections. Pelton proposes that the 76ers should move Okafor and Robert Covington to the Celtics for the No. 3 pick and guard R.J. Hunter.
"The Celtics make the most sense of any realistic destination for Okafor," Pelton writes. "Boston could use Okafor's ability to efficiently create his own shot, and in the short term Amir Johnson is a good frontcourt partner because Johnson can defend power forwards while playing on the perimeter."
Amin Elhassan, on the other hand, says he would not trade for Okafor but discusses other options for the Celtics.