The Memphis Grizzlies have begun to adjust their backcourt after Thursday's 2016 NBA draft. According to reports, the Grizzlies added guard Tony Wroten to the roster on Friday and are planning to drop guard Xavier Munford.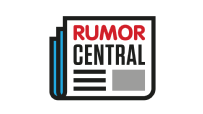 The New York Knicks waived Wroten last Wednesday and Friday the Grizzlies claimed him off waivers, per Ian Begley of ESPNNewYork.com. Wroten is working on a contract that runs through 2016-17 and offers no salary protection until Oct. 1.
On Friday, Wroten tweeted: "EVERYTHING happens for a reason. So blessed. GOD is GREAT. Back where it all started #901" and Sunday he added: "back wit my OGs. #901."
Wroten played with the Grizlies during his first year in the NBA. During the 2012-13 season, Wroten averaged 2.6 points and 1.2 assists. The Knicks signed Wroten in mid-March and he did not play a game since he needed more time to recover from surgery in February of 2015 to repair his partially-torn right ACL.
Regarding Munford, the Grizzlies own a team option for 2016-17 and have decided to decline it, per Pro basketball reporter David Pick, as to avoid guaranteeing $50,000 for next season. The Grizzlies signed Munford on April 7 after his second 10-day contract expired. In 14 regular season appearances, Munford averaged 5.7 points, 1.6 assists and 2.2 rebounds.