It's official -- Chicago Bulls center Pau Gasol is leaving the Windy City. Gasol notified the Bulls on Monday that he's declining his $7.7 million player option for the upcoming season and instead going to free agency, according to ESPN's Marc Stein.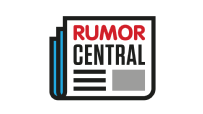 Don't act like you're so shocked. The Bulls' move to acquire Robin Lopez could have acted as the hint that the Bulls didn't expect to get Gasol back says ESPN's Nick Friedell.
And, if you go back even further, per CSN Chicago, Gasol already had free agency on his mind in December, saying it was "very likely" he would opt out of his contract.
"As long as I keep playing like this," Gasol said. "I know I'll have some options."
Options, he has -- starting with the New York Knicks. The idea isn't so crazy, considering Knicks president Phil Jackson has already coached Gasol with the Los Angeles Lakers. ESPN's Ian Begley also weighs in on the topic.
"Phil (Jackson) and Pau are very close and the Knicks pursued him in 2014," Begley says. "So he's among a group of bigs that they'd like to pursue."
And with former Bulls teammate Derrick Rose being traded to New York last week, it could be yet another trigger point for Gasol to look to the Knicks.
Another option the Spanish center might look to? San Antonio.
Per USA Today's HoopsHype, Gasol has already made comments regarding a potential move to the San Antonio Spurs in an article for a Spanish newspaper Marca.
"There's talk about passing of the torch with San Antonio and a hypothetical passing of the torch with Duncan," Gasol said. "For starters, nobody knows if Tim is retiring, and he's somebody whom I have maximum respect for. In closing, I have to admit the Spurs would be an interesting option for me. I recognize I'm a fan of the way the franchise has done things over the years and the way they play basketball on the court."
If San Antonio center Tim Duncan were to retire, that would open a huge gap in San Antonio that Gasol, who will turn 36 on July 6, could potentially fill, especially as a rim protector. He leaves Chicago off a great season during which he averaged 16.5 points, 11 rebounds and two blocks.
In the meantime, he announced he will be on the court for Spain during the Olympics. As to who's going to get the big man in the NBA, stay tuned.