The Brooklyn Nets were denied the chance to add guards Tyler Johnson and Allen Crabbe to their roster as the Miami Heat and Portland Trail Blazers, respectively, matched the offer sheet to each player on Sunday. The Nets need to move on and their next target may be Oklahoma City Thunder guard Dion Waiters.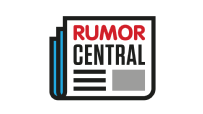 This speculation comes from David Aldridge of NBA.com/TNT, Adrian Wojnarowski of The Vertical and Brian Lewis of the New York Post.
Since Nets general manager Sean Marks missed out on the two restricted free agents, he and his staff will look at other options in the backcourt before deciding to give a third offer sheet to a player like Waiters. The Thunder currently have a lot of money to spend under the salary cap and will likely match most offer sheets for Waiters.
In 2015-16, Waiters averaged 9.8 points, 2.0 assists and 2.6 rebounds in 78 regular-season appearances. Waiters also made 35.8 percent of his shots from behind the 3-point line.
Marks did add some depth to the backcourt on Sunday as Milwaukee Bucks unrestricted free-agent point guard Greivis Vasquez agreed to a one-year, $5 million contract.