On June 24, the Memphis Grizzlies claimed guard Tony Wroten off waivers after the New York Knicks released him on June 22. Wroten's return didn't last that long as the Grizzlies waived him on Monday, according to Real GM. Wroten played with the Grizzlies in his first year in the NBA, averaging 2.6 points and 1.2 assists during the 2012-13 season.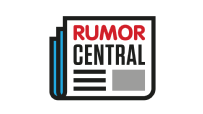 With this move, the Grizzlies now only have rookies Andrew Harrison and Wade Baldwin as the backup point guards behind starter Mike Conley. The two youngsters are trying to impress head coach David Fizdale and management during the Las Vegas Summer League.
"I'm going to make sure they are very comfortable, very confident and that they have a lot of clarity," Fizdale said to The Commercial Appeal. "Let's see what happens."
There is a good chance the Grizzlies will bring in a veteran point guard to serve as the main backup and some options could include free agents Shane Larkin, Donald Sloan, Raymond Felton, Steve Blake, Norris Cole and Randy Foye. Memphis could also re-sign Jordan Farmar.