Early in July, the Atlanta Hawks agreed to terms with free agents Kent Bazemore and Dwight Howard. Earlier this week, they also decided to bring back Kris Humphries, but before they could sign Humphries to his new $4 million deal for next season, two roster moves needed to be made Tuesday.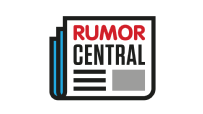 First, the Hawks renounced their free-agent rights to veteran guard Kirk Hinrich to get his $5.69 million cap hold off the books. Second, guard/forward Lamar Patterson was placed on waivers, which also removed his $874,636 salary-cap number. Had the Hawks not waived Patterson on Tuesday, his salary would have been fully guaranteed for next season.
The Hawks officially signed Humphries and Howard on Tuesday, and they will follow up with deals for 2016 first-round picks DeAndre Bembry and Taurean Prince and free-agent point guard Jarrett Jack. They could offer Patterson a training camp invite once all these transactions are done, but his agent will likely look at other options. There is also a chance another NBA team will claim Patterson off waivers, which would be announced Thursday.
Patterson played in 35 games last season and averaged 2.4 points, 1.4 rebounds and 1.1 assists per game.