Forward Steve Novak remains an unsigned free agent in the 2016 market, and if it's up to him he will stay home and sign another contract with the Milwaukee Bucks. For now, Novak is remaining patient as he understands most of the free agents will come off the board before he gets a call.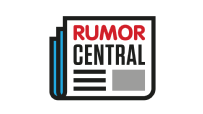 "The A priorities have to take place," Novak told the Journal Sentinel on Tuesday. "There have been conversations that have gone on with guys like Dwyane Wade and other big free agents, and those have to happen first. We understand that. What can happen contract-wise has to rely on those other signings, so we're being patient. We have very open dialogue at this point. It's good. We understand this is just part of the process."
The Bucks currently have 10 players under contract and that will increase to 12 once they re-sign center Miles Plumlee and complete the rookie-scale deal for Thon Maker, the No. 10 pick in the 2016 NBA draft.
Novak is a career 43.1 percent 3-point shooter, and that skill is something the Bucks could use. In fact, that's why they signed him in February after he completed a buyout with the Denver Nuggets. Novak's season ended just after coming to the Bucks as he suffered a sprained left medial collateral ligament. He still is working through the rehab process.
"I'm probably at 90 percent right now, which to be honest is perfect," Novak said. "I feel great moving and making shots. It's almost more now the injury is gone. It's now getting the rhythm back and getting my body to feel the same as it did before the injury."
If the Bucks do not offer Novak a contract, agent Mark Bartelstein will look at potential options in the NBA and in Europe.