The Golden State Warriors officially completed the signing of center Zaza Pachulia on Tuesday, giving the team a veteran presence in the middle. The acquisition helped fill a position of need after the team gave up some of its depth to sign Kevin Durant. According to ESPN's Ethan Sherwood Strauss, the team considered signing another center, Larry Sanders, but likely will not pursue him.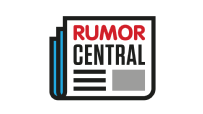 Strauss reports that the team "decided against" signing the center who has been out of basketball since the Milwaukee Bucks released him in 2015 following his second suspension for marijuana use. Sanders seemed like a good fit for the Warriors, who traded starting center Andrew Bogut to the Dallas Mavericks and lost backup Festus Ezeli in free agency to the Portland Trail Blazers. As it stands, the Warriors have only two true centers on their roster in Pachulia and first-round pick Damian Jones out of Vanderbilt.
Sanders, 27, stepped away from basketball in 2015, citing issues with his mental health, but stated he would be open to returning when the time is right. Sanders cryptically tweeted out a screenshot from the film "The Warriors" last week perhaps alluding to interest in playing for the team.
With Sanders not an option, it will be interesting to see if Golden State looks for other options at center behind Pachulia and Jones, especially considering Draymond Green's ability to slide over to the center position and the team's signing of David West, who can also play in the middle.