The Washington Wizards had a busy July and finished the month by signing their own free agents Bradley Beal and Marcus Thornton last week.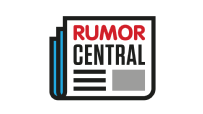 Thirteen players are likely locks to make the 2016-17 opening night roster in late October and even though most of the offseason business is done, the Wizards are likely still looking at possible moves, according to CSN Mid-Atlantic.
The Wizards will probably fill the last roster spot with a wing player and it might go to undrafted rookie Danuel House, who was signed to a two-year minimum contract that guarantees $100,000 for the 2016-17 season. J. Michael writes: "(House) appears to be the perfect 'tweener' who can go between both forward positions because he has NBA three-point range now and the physical presence and defensive instincts to hold his own."
At this time, the Wizards will probably not re-sign Alan Anderson, speculates Michael, after he played in just 13 games last season recovering from two surgeries to fix his left ankle.