The LA Clippers are one of the few NBA franchises that have operated as an "over-the-cap" team this offseason. Once the Clippers' deals with Jamal Crawford, Wesley Johnson, Luc Richard Mbah a Moute, Austin Rivers, Marreese Speights, Brandon Bass, Raymond Felton, and 2016 draft picks Brice Johnson and Diamond Stone were signed, the Clippers found themselves with 14 players under contract for 2016-17 who have fully guaranteed salaries.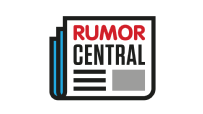 The Clippers have been taxpayers the last three years. If they end up over the luxury tax line for the 2016-17 season, they will pay an even higher penalty, as the team will fall under the "Tax Repeater" category. Prior to Tuesday, the Clippers were over the tax line by $472,601, which computes to a $1.81 million bill due to the "Tax Repeater" violation. That bill will now increase to $3.63 million with news from The Orange County Register and Los Angeles Times that unrestricted free-agent Alan Anderson has agreed to a deal with the Clippers.
The Clippers can only offer veteran-minimum contracts, so Anderson's cap hit will be $980,421 if he signs just a one-year deal. By adding that cap number, the Clippers will be $1.45 million over the tax line, which results in a $3.63 million bill due to the "Tax Repeater" rule.
If the Clippers stick with this 15-man roster for the entire season, the Anderson signing will cost them $980,431 in salary and $2.45 million in tax since he was the last player to be signed. The Clippers can get under the tax line by waiving and stretching the remaining owed salary to Paul Pierce or by making trades during the season.
Anderson played in just 13 games last season with the Washington Wizards as he needed extra time to recover from two surgeries to fix his left ankle.