The New Orleans Pelicans have 15 players under contract, and all of them have fully guaranteed salaries for the 2016-17 NBA season. NBA teams are allowed to run with a 20-man squad before the start of the regular season, and according to a few reports they have filled three of the five open spots on the training camp/preseason roster.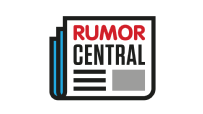 According to ESPN.com's Marc Stein, the Pelicans have agreed to a deal with center Robert Sacre. The Los Angeles Lakers selected Sacre with the No. 60 pick in the 2012 NBA draft, and he is moving on after four years with the team. During his time with the Lakers, Sacre averaged 4.2 points and 2.9 rebounds.
The Pelicans have also come to terms with free agent forward Chris Copeland, reports basketball reporter David Pick. Copeland, a four-year NBA veteran, signed with the Milwaukee Bucks last summer but was released by the team on Feb. 21. Copeland played in 24 games last season with the Bucks and averaged 2.1 points and 0.4 rebounds.
Finally, the Pelicans signed guard Shawn Dawson to a one-year contract on Thursday, according to Real GM. Dawson was a member of the Washington Wizards' 2016 Summer League team and averaged 4.8 points.
The three players will have a hard time making the 2016-17 opening night roster in late October as each likely has little to no salary protection as part of his contract. Of the trio, Sacre probably has the best chance to earn a spot on the roster.