The Golden State Warriors have made flashier moves this offseason, but the team continues to fine tune around the periphery, and will bring veteran point guard Phil Pressey to training camp according to international basketball reporter David Pick.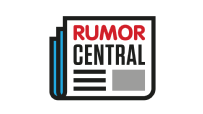 The Warriors could be looking to have some competition for the No. 3 point guard spot behind Stephen Curry and Shaun Livingston. Pressey's deal, according to Pick, is a non-guaranteed invite. Making the team will prove difficult for the 25-year-old. There are 16 players under contract with the Warriors, 14 of them guaranteed for the entire season. The NBA roster limit is 15.
Pressey, 5-foot-11, played this summer in the Orlando Summer League with the Detroit Pistons and appeared in 23 games last season for the Philadelphia 76ers and Phoenix Suns. He also played in 25 games in the D-League, averaging 13.7 points, 4.5 rebounds and 6.9 assists per game. Pressey originally was an undrafted free agent out of Missouri in 2013, and played two seasons with the Boston Celtics. He is a career 3.2 points per game scorer.