The Washington Post spoke to John Wall over the weekend, and the Washington Wizards starting point guard was asked for an update regarding his knees.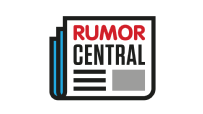 "I'm right where I'm supposed to be, but I'm not in no rush," Wall said. "I'm just taking it day by day and just hopeful that I'm ready for the opening of the season."
Wall had issues with both knees last season,. Soon after it concluded, he had his right knee taken care of and then his left. The left knee injury was more serious and is taking more time to heal. Wall is working out twice daily but has yet to be cleared for one-on-one action.
"A lot of people keep asking me the same question every day, but I enjoy it," Wall said. "It's another challenge I have to take, but I'm willing to conquer [it] and do whatever I have to do to prepare myself and come back 100 percent and have a better season than what I had last year."
The Wizards will play their first regular-season game Oct. 27 against the Atlanta Hawks. If Wall isn't cleared to play by then, head coach Scott Brooks will likely start newcomer Trey Burke at point guard.