There has been speculation in recent months that forward Josh McRoberts might be shopped. However, the Miami Herald reports the Miami Heat plan to keep him on the roster.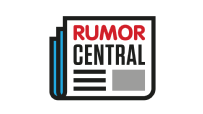 According to Barry Jackson, Heat management has informed McRoberts' agency that their client is part of Miami's plans for the 2016-17 season, as they've discussed his offseason training schedule ahead of training camp opening in late September.
McRoberts, 29, is owed $5.78 million for 2016-17 and can earn $6.02 million in 2017-18 if he exercises his player option for that season.
McRoberts made 42 regular-season appearances last season after playing in just 17 games in 2014-15 because of injuries. He averaged 3.6 points, 2.5 rebounds and 1.9 assists.
Miami currently has 19 players under contract, which is one below the offseason limit.