With just under four weeks remaining until training camps open, forward Jason Thompson remains without an NBA offer. So, his agent found a deal overseas.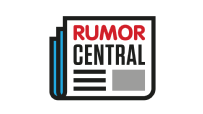 According to pro basketball reporter David Pick, Thompson has agreed to a deal with Chinese club Shandong Golden Stars. When the Chinese Basketball Association's season ends in March, Thompson might try to sign with an NBA team to close out 2016-17.
Thompson split time with the Golden State Warriors and Toronto Raptors last season. During his time with Toronto, Thompson made 19 regular-season appearances and averaged 4.6 points and 4.2 rebounds.