The Denver Nuggets currently have 17 players under contract, and they will reach the 20-man offseason limit when they finalize their agreements with forwards Robbie Hummel and Jarnell Stokes and guard Nate Wolters.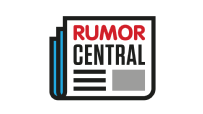 Stokes, the 2015-16 D-League MVP and D-League First-Team selection, is the latest to agree to terms, according to The Denver Post. Stokes played for the Sioux Falls Skyforce last season and averaged 20.6 points, 9.3 rebounds and 1.1 assists. The Skyforce are the D-League affiliate of the Miami Heat.
Stokes, the No. 35 pick in the 2014 draft, has two years of NBA experience after spending his first season in Memphis and playing just seven games in 2015-16 with the Grizzlies and Heat.
The Nuggets should open training camp, in about three weeks, with this 20-man group. The 14 players under contract with fully guaranteed salaries for 2016-17 will probably make the regular-season roster. That will leave incumbents Axel Toupane and JaKarr Sampson to compete with Stokes, Hummel, Wolters and D.J. Kennedy for the 15th roster spot.
The Nuggets will enter training camp almost $14.5 million below the salary cap with the current 20-man roster, which keeps open the possibility that more moves could take place before the 15-man regular-season squad is set in late October.