The Cleveland Cavaliers will open training camp in less than three weeks. On Tuesday, they added another guard to the preseason roster as Markel Brown has accepted an offer from the team, according to Cleveland.com. Brown's deal likely offers little to no salary protection for the 2016-17 NBA season.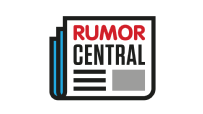 Brown, the No. 44 selection in the 2014 draft, has spent his first two years in the NBA with the Brooklyn Nets. Last season, Brown played in 62 games and averaged 5.9 points, 2.0 rebounds and 1.5 assists.
Brown probably will enter training camp in a competition with Cory Jefferson and DeAndre Liggins for the last spot on the opening night regular-season roster.
The Cavaliers have 12 players on the roster with fully guaranteed salaries for 2016-17. That will increase to 13 if and when they re-sign J.R. Smith. The Cavaliers might start the season with just 13 players on the roster as a way to keep their 2016-17 tax bill as low as possible.