NBA training camps open in just over two weeks, and the Orlando Magic plan to add six players to their preseason roster. According to Brian Schmitz of the Orlando Sentinel, the Magic have agreed to deals with Cliff Alexander, Branden Dawson, Nick Johnson, Kevin Murphy, Arinze Onuaku and Damjan Rudez.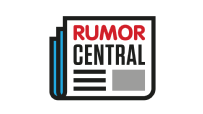 Alexander, undrafted in 2015, spent last season with the Portland Trail Blazers and averaged 1.3 points and 0.8 rebounds in eight appearances.
Dawson was the No. 56 selection in the 2015 NBA draft by the New Orleans Pelicans, but was traded to the LA Clippers on draft night. Dawson played in just six games last season with the Clippers, and they waived him on July 17. Dawson spent a good portion of his rookie season playing in the D-League and appeared in 29 games total, which were split with Grand Rapids, Bakersfield and Erie.
Johnson was the No. 42 pick in the 2014 NBA draft by the Houston Rockets. The Rockets traded Johnson to the Denver Nuggets on July 20, 2015, as part of a multiplayer deal. Johnson played in the D-League last season with the Austin Spurs. In July, Johnson was a member of Orlando's Summer League team.
The Utah Jazz selected Murphy with the No. 47 pick in the 2012 NBA draft. Murphy was traded to Golden State on July 10, 2013, as part of three-team trade with the Nuggets. Murphy spent last season playing in China and in July he was a member of Orlando's Summer League team.
Onuaku, undrafted in 2010, has two years of NBA experience. Last season, Onuaku played in Israel and in July he was a member of Orlando's Summer League team.
The Indiana Pacers signed Rudez to a two-year contract on July 11, 2014, and on July 12, 2015, they traded the Croatian forward to the Minnesota Timberwolves. In 33 appearances with the Wolves last season, Rudez averaged 2.3 points and 0.6 rebounds.
Once the players sign their deals, Orlando will have 19 players under contract. The 13 players who are already signed will make the regular-season opening night roster, which leaves two spots for the six training camp invitees. Out of the six, Rudez and Alexander might have the best chance to make the team.
--- Nick Silva