NBA teams are allowed to have a 20-man roster up to the day before the start of each regular season and the Golden State Warriors are now up to 19 after they signed four free agents on Monday, according to RealGM. The players include JaVale McGee, Phil Pressey, Elgin Cook and Cameron Jones.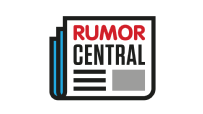 The Warriors have 14 players on the roster with fully guaranteed salaries for 2016-17 and all of them will likely make the opening-night regular-season squad in late October.
The four new players, along with Elliot Williams, don't have any salary protection and will compete for the 15th roster spot. Of the five, McGee, Pressey and Williams have the best chance to make the team. Cook and Jones will likely be waived late in the preseason, so the Warriors can designate them to their D-League team, the Santa Cruz Warriors.
--- Nick Silva