NBA training camps open next week and free-agent forward Matt Bonner, a 12-year veteran, is still hoping to receive a contract offer from a team.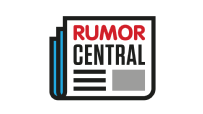 "I'm going to fight to get into the league," Bonner tells the Concord Monitor. "I'm going to fight to play one more year."
Bonner has spent the last 10 years with the San Antonio Spurs and this past season he averaged just 6.9 minutes, 2.5 points and 0.9 rebounds in 30 appearances. The Spurs have decided to pass on offering Bonner another contract, so his agent is talking to other teams.
"There's been interest, but nothing concrete," Bonner said. "A lot of teams are like, 'We like Matt, we just don't have a roster space right now, but if anything changes, he's in the mix.' There's a long way to go until opening night, so I'm remaining optimistic."
Until something comes his way, Bonner will continue to work with strength and conditioning coach Tony Mure.
"Wow, you're asking tough questions," Bonner responded when asked if he would consider playing in Europe during the 2016-17 season. "That's one of those where I would cross that bridge when I came to it."
--- Nick Silva