After missing summer league action in July due to a back injury, Detroit Pistons backup guard Darrun Hilliard is expected to be fit when the team opens training camp next week, according to The Detroit News.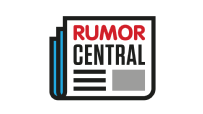 "(The trainers) are trying to limit his workload a little bit, but for the most part he's been doing everything," Pistons head coach Stan Van Gundy said. "He's actually doing pretty well."
As a rookie last season, Hilliard played in 38 games and averaged 4.0 points and 1.2 rebounds per contest.
Hilliard will likely enter training camp second on the Pistons' depth chart at shooting guard behind starter Kentavious Caldwell-Pope and ahead of rookie Michael Gbinije.
-- Nick Silva