NBA training camps open at the start of next week, however some players around the league will be unavailable to participate in practice sessions as they recover from their injuries. Minnesota Timberwolves' center Nikola Pekovic is part of that group as he remains out due to his bad ankle and Achilles, which has been an issue for three seasons.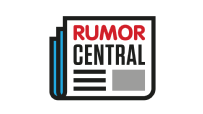 "He's been here for a good chunk of the summer, trying to rehab," coach Tom Thibodeau told the Star Tribune. "He hasn't been able to do much on the court. So he's still having some issues there. At this point I would say it's unlikely he will practice."
Entering training camp, Pekovic will be listed last on the center depth chart behind Karl-Anthony Towns, Gorgui Dieng, Cole Aldrich and Jordan Hill. With their depth at center, there is a chance Pekovic may receive a buyout request from the Wolves if he can't return, which would lead to his retirement.
Pekovic is owed $23.7 million through the 2017-18 season. In the last two years, Pekovic has played in only 43 games due to the ankle and Achilles issues.
"We wanted to get him here, try to give him an opportunity to get in shape and get treatment," Thibodeau said. "We were hopeful he would respond well. There have been some good days, but there have been a lot of setbacks as well. It's something we'll monitor going forward."
In other news, Thibodeau said the team may offer veteran swingman Rasual Butler a training camp invite and Thursday Shams Charania of The Vertical reported that the deal is done. Butler, a 13-year NBA veteran, appeared in 46 games with the San Antonio Spurs last season.
--- Nick Silva