The Memphis Grizzlies will open training camp next week, and general manager Chris Wallace has updated the status of Marc Gasol (non-displaced Type II fracture of the navicular bone in his right foot), Mike Conley (left Achilles tendinitis), Chandler Parsons (torn right medial meniscus), Brandan Wright (sprained right MCL), Jarell Martin (left foot soreness), Deyonta Davis (left foot plantar fasciitis) and Jordan Adams (right knee cartilage transplant surgery).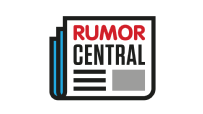 "All of these players will play a key role in the level of success we are able to achieve this upcoming season, and we are thrilled that the majority have been fully cleared to participate in all basketball activities heading into training camp," Wallace tells Grizzlies.com.
Gasol, Conley, Wright and Martin will participate in all training camp practice sessions, while Parsons and Davis will be limited in their activity.
"Rehab went well. It was very tedious and I had to take baby steps every month, but it got better and better," Conley said. "Right now I'm at 100 percent."
Adams' injury is the worst of the group. He will miss all of training camp and the preseason. There is no timeline for when Adams may begin to practice. There is a chance the Grizzlies may decide to waive Adams to open up a roster spot for another guard.
--- Nick Silva