After a year on the shelf, Jordan Adams has become something of a forgotten man. The Memphis Grizzlies took him 22nd overall in the 2014 NBA Draft and after missing almost all of last season, there is hope that Adams could return this season.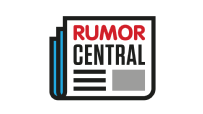 Chris Herrington of the Memphis Commercial Appeal reports that Adams expects to play this season, although there is no timetable for his return as of now. Adams underwent cartilage transplant surgery this offseason to correct range of motion, bone damage and pain, according to Ron Tillery, also of the Commercial Appeal.
Adams split his time between Memphis and the D-League during his rookie year but was limited to just two of the first four games last season. However, it remains to be seen if Adams will have the same athleticism he had in college after struggles with knee injuries.
Even if Adams can return this season, he faces increasing competition at the shooting guard spot. The Grizzlies signed sharpshooter Troy Daniels this offseason and drafted Wade Baldwin IV out of Vanderbilt.
--Sam Henken