The Toronto Raptors are running with a full 20-man squad during the preseason, which means at least five players will have to be moved off the roster by the Oct. 24 deadline to set the regular-season team. One newcomer who might be the favorite to win the 15th roster spot is guard Fred VanVleet.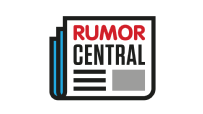 When discussing the possible final roster cuts, Doug Smith of the Toronto Star writes: "I've fully expected VanVleet to stick as the 15th guy and spend a lot of time in Mississauga. His work in two games just seems to have affirmed that, even if there is a lot of time left before any decisions have to be made."
Guard Brady Heslip might be a challenger for the last roster spot. However, Steven Loung of Sportsnet.ca also believes VanVleet is likely the early favorite to stick with the Raptors and he writes: "He may not be the kind of sharpshooter Heslip is -- again, not many are -- but VanVleet is the more logical choice between the two given the role that needs to be filled."
If VanVleet does win the spot, the Raptors would release Heslip, Drew Crawford, Yanick Moreira, E.J. Singler and Jarrod Uthoff by Oct. 24, so as many as four of those players can be designated to Toronto's D-League team, Raptors 905.
--- Nick Silva