The New Orleans Pelicans re-signed swingman Alonzo Gee to a fully guaranteed one-year contract back in July that will pay $1.4 million for the 2016-17 season. At that time, it was thought that Gee would be a lock to make the opening night regular-season roster at the end of October, but that might not be case after two preseason games.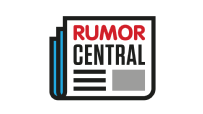 Gee did not play in the first game against Dallas and only received five minutes from head coach Alvin Gentry against Indiana. It was thought Gee might have to compete with Lance Stephenson for a roster spot during training camp and the preseason. Right now, the newcomer is getting more time on the floor from Gentry. Through the two games, Stephenson has played a total of 53 minutes, which might be a sign that he will get the position over Gee.
Earlier this week, Pelicans general manager Dell Demps said he would have to make some tough decisions late this month to set the 15-man regular-season roster.
"We're going to evaluate every practice, every game, every play," Demps told The Times-Picayune. "The key is not going to be who's the best player, but the key's going to be who's the best player for us to be a good team."
Stephenson did not sign until Sept. 14 as his market value is low around the NBA. So, he had to accept a one-year, minimum contract that only has $100,000 worth of salary protection.
--- Nick Silva