The Golden State Warriors, per their public relations department, made two transactions Sunday, placing forwards Elgin Cook and Scott Wood on waivers. The preseason roster is now down to 18 players.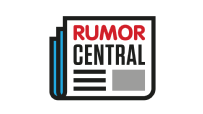 Cook, an undrafted rookie out of Oregon, played in two preseason games and scored four points in 18 minutes of action. Wood also played in two games and scored three points in 12 minutes.
With these moves, the Warriors now have four players competing for the 15th roster spot. Those players are Cameron Jones, JaVale McGee, Phil Pressey, and Elliot Williams. Out of that group, McGee likely has the advantage since the Warriors need depth at center to begin the 2016-17 regular season.
-- Nick Silva