The Washington Wizards are currently running with an 18-man preseason roster, which means three players will have to be moved off the squad by the Oct. 24 deadline.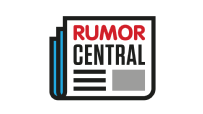 As it stands, 13 players are locks to stick with the Wizards, which leaves Danuel House, Sheldon McClellan, Johnny O'Bryant, Daniel Ochefu and Casper Ware to compete for the last two roster spots. Early on, it appears House and McClellan have the edge over the other three.
"Like every player that comes into this league, he has a lot to learn about what we do and [how to] be able to do it consistently, but he's had a good start to his pro career," Wizards head coach Scott Brooks said of McClellan to The Washington Post. "He's had a lot of good practices and a couple of good moments, or good games, and he's played well, but it's a long training camp. He still has to focus on being consistent with his habits, practice and game. But he's played well."
McClellan, an undrafted rookie out of Miami (Fla.), signed a two-year deal on July 24, and it does include $50,000 worth of salary protection if the Wizards don't keep him on the roster.
In two preseason games, McClellan is averaging 23.4 minutes, 11.5 points, 3.5 rebounds and 2.0 assists.
-- Nick Silva