The Detroit Pistons will be without starting point guard Reggie Jackson for several weeks as he deals with recurring tendinitis in his left knee. The Pistons may look at options around the NBA, however, when the regular-season roster is set on Oct. 24, as they will likely feature just two healthy point guards.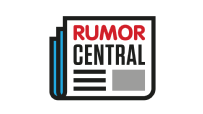 "I think we'll go with two guys, and then we have to, at some point going into those last two exhibitions games or after that, having an emergency lineup with no point guards to feel like we could play and operate out of if we have to," coach Stan Van Gundy tells the Detroit Free Press.
Ish Smith has been promoted to the starting point guard position, and the backup will be either Lorenzo Brown or Ray McCallum. The Pistons could keep both of them, but that is unlikely since 14 players with fully-guaranteed salaries for 2016-17 seem to be locks to make the roster, which leaves one spot available.
"Obviously, the way we'd love to start the year is to have them both because you want to have three point guards, but do that we'd actually have to cut somebody on a guaranteed contract. I don't foresee that," Van Gundy said.
The Pistons currently don't have a timeline for Jackson's return to the lineup, however there is some speculation that it might be out six to eight weeks.
-- Nick Silva