Former first overall pick Anthony Bennett has struggled to find a role in the NBA and was potentially out of the league before joining the Brooklyn Nets on a one-year minimum deal. As he joins his fourth team in four years, Bennett may be close to earning minutes for his new team.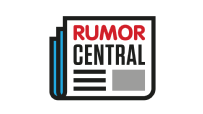 Brian Lewis of the New York Post reports that Bennett has impressed new Nets coach Kenny Atkinson and could enter the season as a member of the team's rotation.
"Anthony Bennett is showing some real life as a rotation big, and he's pushing for minutes. He did a lot of good things. He's a system fit: He's fast, he's athletic, he's long, he can roll to the rim, he can shoot," said Atkinson.
Bennett played sparingly in his previous stop with the Toronto Raptors, totaling 84 minutes across 19 games with the team. But with the Nets rebuilding, there is an opportunity for Bennett to earn time on a team that will likely not be competing for much this season and show the talent that made him the top pick in 2013. He's averaged 9.5 points per game in two preseason games with the Nets. Bennett will compete with Trevor Booker, Luis Scola and Chris McCullough for minutes at the power forward position.
--Sam Henken