In the first three preseason games, New York Knicks head coach Jeff Hornacek has started Kyle O'Quinn and rookies Willy Hernangomez and Marshall Plumlee at center with Joakim Noah sidelined because of a hamstring injury. Once Noah is cleared to play, there will be a heated competition for the main backup role between O'Quinn, Hernangomez and Plumlee.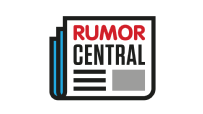 "It's going to be a battle for those [three] guys," Hornacek tells the New York Post. "It could be one guy one night depending on matchups, [but] right now I like what we see."
Quinn, a four-year NBA veteran, could be Hornacek's first choice when the regular season tips off in two weeks because of his experience. However, that might not last for too long if either rookie plays better off the bench.
Regarding the rookies, Marc Berman writes: "Hornacek has fallen for Hernangomez's basketball IQ and Plumlee's passion."
Quinn played in 65 games last season and averaged 11.8 minutes, 4.8 points and 3.8 rebounds.
"[Plumlee] is going to be right there in the group with Brandon Jennings for crowd favorite," Hornacek said.
-- Nick Silva