NBA teams have until Oct. 24 to submit their 2016-17 regular-season rosters to the league office. With less than two weeks until that deadline, a few teams have already started to release players and some moves might be made by the Los Angeles Lakers in the coming days.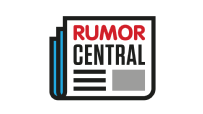 According to The Orange County Register, Lakers head coach Luke Walton said he was set to meet with general manager Mitch Kupchak on Tuesday night after the game against Portland to discuss potential roster cuts.
The Lakers are currently running with a full 20-man squad and players on the roster bubble include Zach Auguste, Julian Jacobs, Thomas Robinson, Travis Wear, Metta World Peace and Nick Young.
Out of that group, Auguste, Jacobs and Wear will likely end up starting the season playing for the Lakers' D-League team, the Los Angeles D-Fenders. World Peace is expected to be waived and he might be hired as a developmental coach as the young players have enjoyed working with him during training.
Young has been on the trade block for over a year, but the Lakers have yet to find a taker for the swingman. Young has impressed Walton during the preseason with his improved defense and that might be enough to keep his roster spot. Young will be paid $11.11 million if the Lakers decide to release him by the Oct. 24 deadline.
The Lakers' next game is Thursday in Las Vegas against Sacramento.
-- Nick Silva