With Jerryd Bayless sidelined due to his sore left wrist, head coach Brett Brown has started T.J. McConnell at point guard for all of the preseason games. When the Philadelphia 76ers tip off the regular season on Oct. 26 against the Oklahoma City Thunder, Brown will likely stay with McConnell at that spot if Bayless is not cleared to return.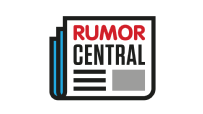 "He, out of all the people I have available to me now, knows me more than anybody," Brown told The Philadelphia Inquirer. "I feel like those ingredients more than anything come to my mind [as to] why we have the confidence to let him end games."
When the Sixers set their regular-season roster, no later than Oct. 24, Brown's options at point guard will include McConnell, Sergio Rodriguez and Nik Stauskas while Bayless is out with the wrist issue.
So far during the preseason, McConnell is averaging 9.8 points, 4.8 assists, 3.3 rebounds and 1.8 steals.
--- Nick Silva