The LA Clippers have played three preseason games and have three remaining on their schedule ahead of the regular season. At this point, Doc Rivers has not settled on his starting small forward and it may be that way once the regular season tips off. The head coach has talked about running with a three-guard lineup as part of the first unit.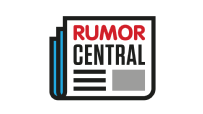 "You know, you guys make a bigger deal about starters and stuff. We're just looking at combinations," Rivers told the Los Angeles Times on Wednesday. "We feel like we pretty much know where we want to go, but you're always looking for a combination where you say, 'Wow, that's pretty good' or 'Oh, that's awful.' "
Rivers' options to start with Chris Paul, Blake Griffin, DeAndre Jordan and J.J. Redick include Luc Richard Mbah a Moute, Wesley Johnson, Alan Anderson and Austin Rivers. There is a good chance the fifth starting spot could be a game-by-game decision for most of the season.
"One day you need a guy that's a great defender, some days you need another ball-handler, some days you need a space guy," Rivers said. "There's no one guy that does all those things, so we either are going to decide to go with one or go with many. I'm good either way."
The Clippers' next game is Thursday at home against the Portland Trail Blazers.
--- Nick Silva